Certified Professional Chimney & Fireplace Services
We are currently experiencing problems with customers getting through to our phone system. If you are experiencing problems please call or text
234-804-4863 or 330-546-4499
We can be emailed using the contact us form at the bottom of this page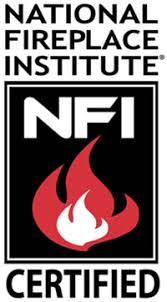 CANTONS ONLY CERTIFIED CHIMNEY SWEEP
The Chimney Safety Institute of America (CSIA) is a non-profit educational institute that is the most widely recognized national certification program for chimney sweeps in the United States. The CSIA was developed to educate the public and professionals with the ultimate goal of preventing residential chimney fires, carbon monoxide intrusion, and other chimney and vent-related hazards. Certified Chimney Sweeps have passed rigorous tests that examine their knowledge of the codes, practices, and standards of the trade. Certified Sweeps have learned how to do the job right - as competant, qualified service professionals. Two exams must be passed to become certified and the credential must be renewed anually by submitting continuing education units
WHY CHOOSE FERGUSON'S
We have been serving the chimney and fireplace needs of Canton and Stark County for over 30 years. We were founded in 1983, and have been serving Northeast Ohio ever since. We are located in Canton, but also serve Massillon, Alliance, Canal Fulton, North Canton and all areas surrounding Stark County.
From simple chimney sweeping / cleaning services, to minor or major chimney repairs, to installing whole fireplaces or wood burning stoves, we have the professional skills to make the process smooth and simple. We are a full service chimney repair company. We do everything from minor repairs to full makeovers for your chimney or fireplace front. If you've got questions about how to get the most out of your current fireplace, or are looking to add something new like new gas logs or a fireplace insert to help heat your house, we'll be glad to help. Do you have questions? You can always call us and we can answer many of your questions on the phone. We also have a frequently asked questions section on our page for chimney cleaning. We are working to populate this section with good information, diagrams and helpful videos.
We are the ONLY local company that has achieved the National Chimney Sweep Certification! We are certified, licensed, bonded and insured. Our workers are fully covered by Worker's Compensation Insurance. All our employees are knowledgeable, courteous and friendly. From the first phone call to the finished job, we all work hard to make your experience with our company a great one!
Pictured below is owner Jim Ferguson performing an exterior chimney inspection using a drone. We can take high quality, up close pictures and video of all parts of your chimney without ever setting up a ladder or stepping foot on your roof.
Visit our virtual showroom!