Osburn Wood Burning Stoves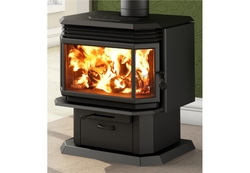 Increase the beauty and efficiency of your home with an Osburn stove. Heat your home during a power outage and stay warm with an Osburn stove. We would be happy to help you find the perfect Osburn stove for your situation. Our team of experienced professionals can install Osburn stoves in your home quickly and cleanly!
Check out our Virtual Showroom for more options!
If you would like to request installation services for your stove, insert, or add on furnace, please fill out this form and we will get back to you within one business day.