Humaine Animal Evictions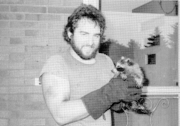 You might be surprised at what gets into your chimney! Many animals think that your chimney is the perfect home! Raccoons love to live in chimney! Chimney swifts are a common find in chimneys.
We have been humanely removing animals from chimneys and fireplaces for over 30 years. After we remove the animals it is nessary to clean out thier nesting materials and any waste they have left in your chimney. Animals living in your chimney can also bring in other unwanted pests, bugs, parasites. Fleas, tics, mites, flies and other bugs ofter accompany animals in you chimney. Cleaning the chimney will help remove all of these pests.
After we have removed the animals and other debries from the chimney it is important to instal a chimney cap or a chimney cap with an airtight damper. The airtight damper when closed will prevent insects from entering the chimney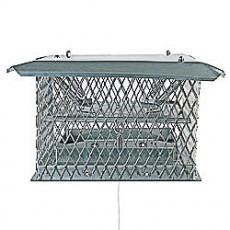 Stink bugs are invading the area! Many homeowners are complaining about stink bugs getting into thier homes. Many of these bugs are entering through your fireplace chimney. The installation os a top sealing chimney cap damper will prevent thier intrusion when the damper is sealed. This damper is easily opened and closed with a lever that mounts inside your fireplace
If you would like to request chimney cleaning and/or duct cleaning services, or if you would like to schedule a free estimate, please fill out this form and we will get back to you within one business day.