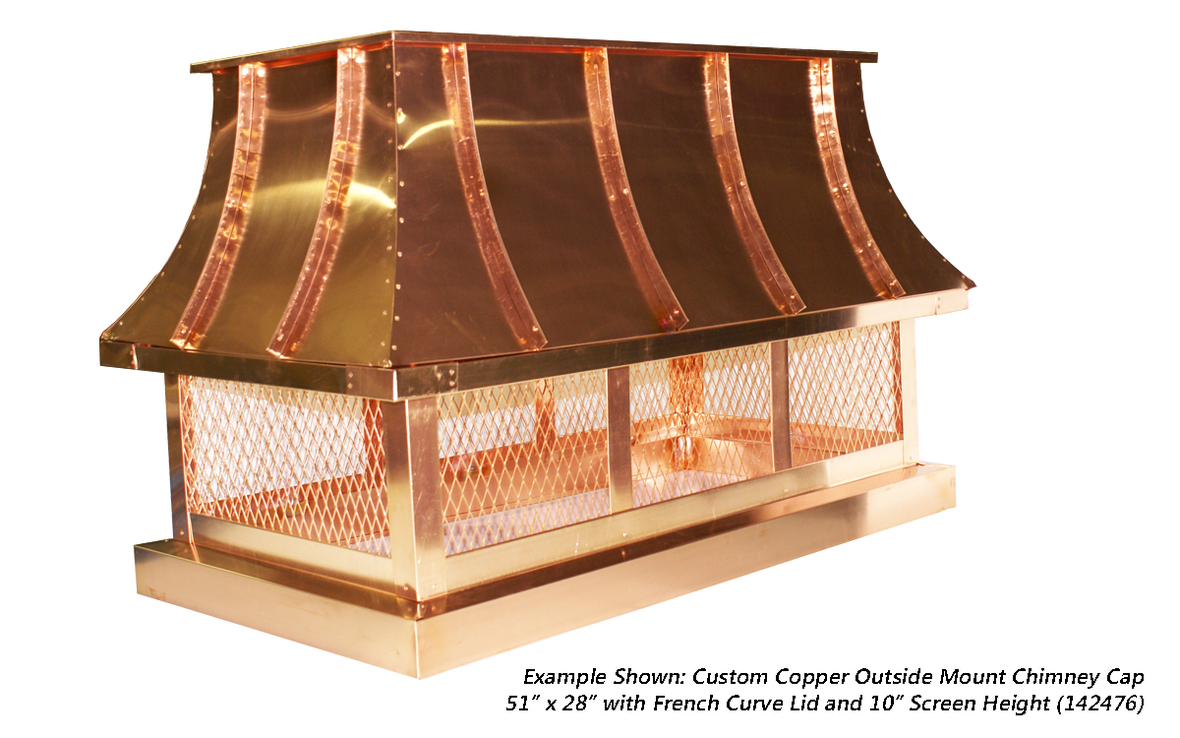 Stainless Steel Chimney Caps/Covers
Chimney caps don't have to be boring!
They can beautify your home while protecting your home against rain and animals. A top sealing damper can be added to almost any chimney cap to help prevent in invasion of bugs and other pests that a standard chimney cover does not prevent. This year has been a crazy year for the stink bug invasion! Your chimney can attract them like ants to sugar! Lets keep them out of your home! Get a top sealing damper today!
We sell and install a large variety of standard and custom chimney caps, top mounting energy saving dampers, and chimney chase covers. We can have these chimney caps made using stainless steel or copper. The stainless steel caps can be powder coated with a wide variety of colors. We can make any unique style chimney cap that you can draw up for us!
If you would like to request the installation of a chimney cap, or if you would like to schedule a free estimate, please fill out this form and we will get back to you within one business day.