Gas Burning Stoves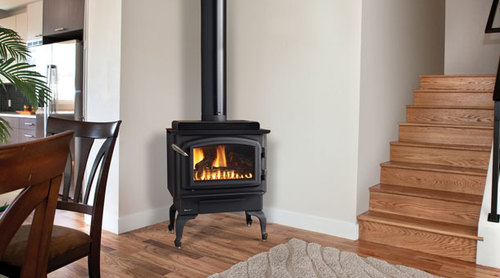 Gas stoves are a perfect option for people who want the look and feel of a wood stove but don't want the hassle of cutting wood and the mess of cleaning ashes. We can help you with everything you need to know about gas stoves and help you find the right choice for you.
For a how to video on the the operation of the Pro Flame remote click the following link: https://www.youtube.com/watch?v=OrIoUq3KeO8
If you would like to request installation services for your stove, insert, or add on furnace, please fill out this form and we will get back to you within one business day.