Wood Burning Stoves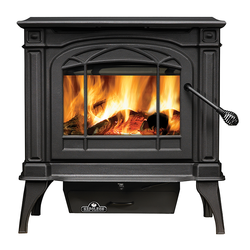 If you've got the room for a free-standing wood burning or gas stove in your home, you've got a real opportunity to add beauty, warmth, and energy savings to your home. Additionally, wood stoves can provide a source of heat during a power outage.
A lot goes into selecting the right stove for your needs: Do you want to burn wood or gas? What are your heating expectations from the stove? Are you in early construction, or post construction phase? You get the idea. There is a lot to consider. We've got the experience to walk you through the selection process and consult with you on the best approach to adding such a great feature to your home.
No matter what route you go, it's a substantial investment so we believe it's worth the time to investigate and do it right.
Feel free to browse our Gas and Wood Burning Stove E-commerce Store to place your order or gain ideas.
If you would like to request installation services for your stove, insert, or add on furnace, please fill out this form and we will get back to you within one business day.